Religion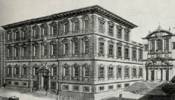 The Balbi family was deeply religious. They contributed large sums of money to the church and many family members entered the convent or priesthood. Some of them held very high level positions within the Catholic Church, including that of Cardinal. One of the great contributions of the Balbi family was the establishment of the Jesuit College in Genoa (right), at the site of what is today a part of the University of Genoa campus, located on Via Balbi.
The establishment of the Jesuit College was a long and difficult process for the Balbi family. In 1621 the license to build the Jesuit college was obtained. The Balbis provided the financial means for this costly project. During the time the college was under construction, the family provided the buildings that the Jesuits used for classrooms. The construction of the college began in 1636 and was completed in 1643.
Stefano Balbi was the primary individual involved with the building of the Jesuit College, and was assisted by his cousin Gio Francesco II. The Jesuits greatly admired Stefano and recognized the tremendous amount of work he had done. The construction of the college required many government approvals, and permission was also needed by the Vatican. The Genoese Senate assigned to Jesuit Paolo Balbi the responsibility of governing the college. 
Giovan Battista Balbi and his cousin Francesco Maria Balbi were responsible for the creation of the courtyard of the college, where the Balbi insignia was placed along the walls. Francesco Maria was also heavily involved in building the Francesco Sarverio Church which was located in the Jesuit College. He was subsequently buried in that church. Today at this site there is a tribute to Francesco Maria and the Balbi family.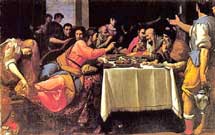 Nicolo Balbi I and his first son, Gio Francesco I are buried in the Church of the Annunciata, located on Via Balbi in Genoa. Giacomo Balbi I, son of Pantaleo I, is buried in the family tomb in the Annunciata Vestaso. Pantaleo II is buried in the dell Annunciata di Castelleto. Stefano Balbi is buried in Saint Peter's Church in Porto Nuova, Genoa.